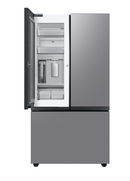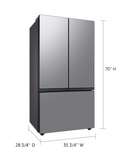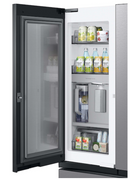 Description
RF24BB6600QL
Best in-class warranty coverageo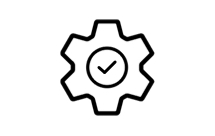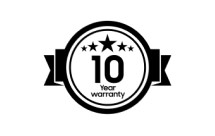 5-Year Sealed System Warranty
Get five years of parts and labor warranty coverage for sealed systems.§
10-Year Compressor Warranty
Get 10 Years of parts and 5 years of labor warranty coverage on digital inverter compressor.
Customize the design of your refrigerator with changeable door panels. Choose from a variety of colors and two finishes to create a space that fits your style.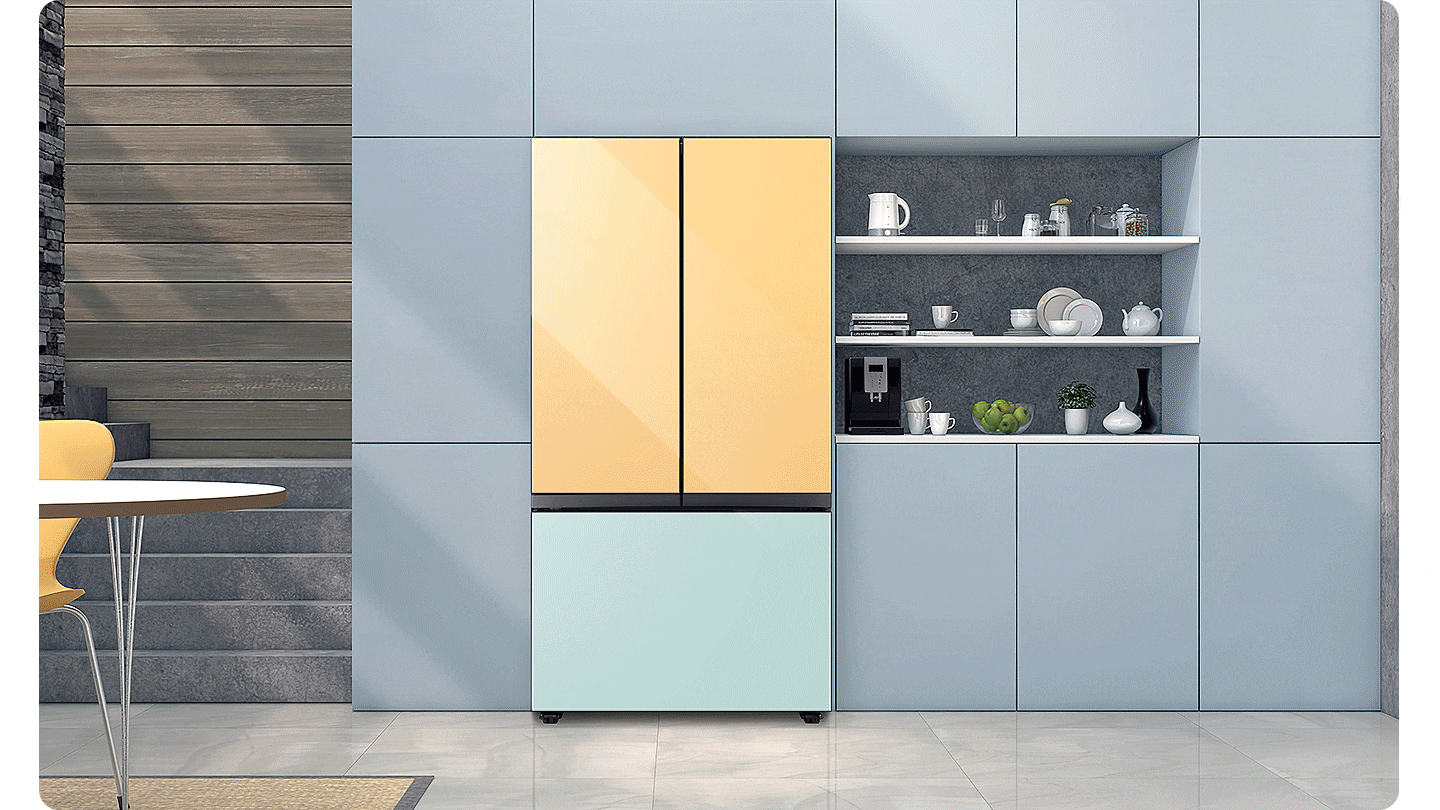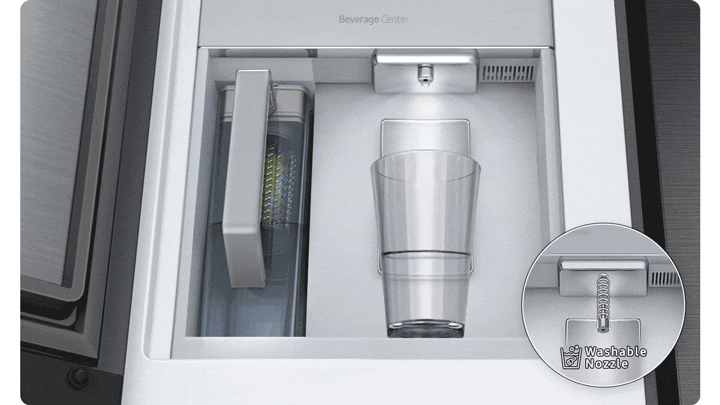 Press or Pour – Water Two Ways
Quick access to refreshingly cool, filtered water two ways. Choose from an internal dispenser or a built-in pitcher that automatically refills, with the option to infuse with a flavor.
Ice your way
Enjoy your favorite beverage with your choice of ice. Select from cubed ice or Ice Bites™ that chill your drink faster.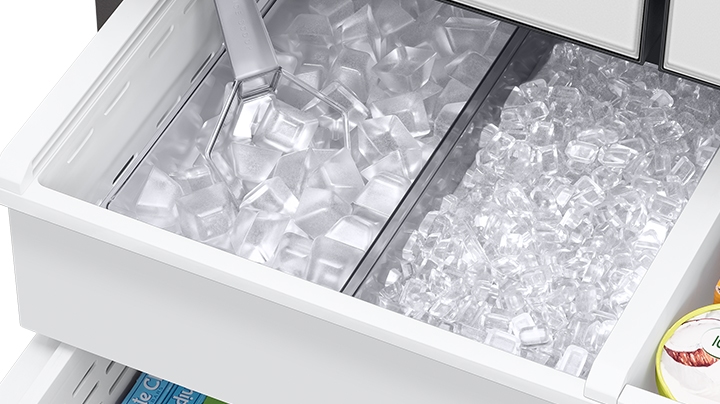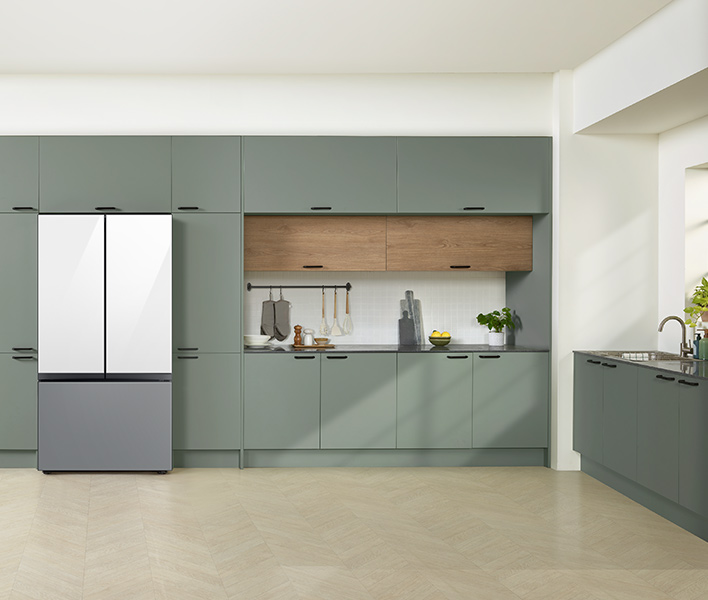 Designed for a modern look
Flat Panel door design with easy-to-open recessed handles blends into your kitchen to give you a modern look.
Separate pantry drawers for more storage
Two separate drawers that let you store more deli items, meat, poultry, and fish, including larger-sized items.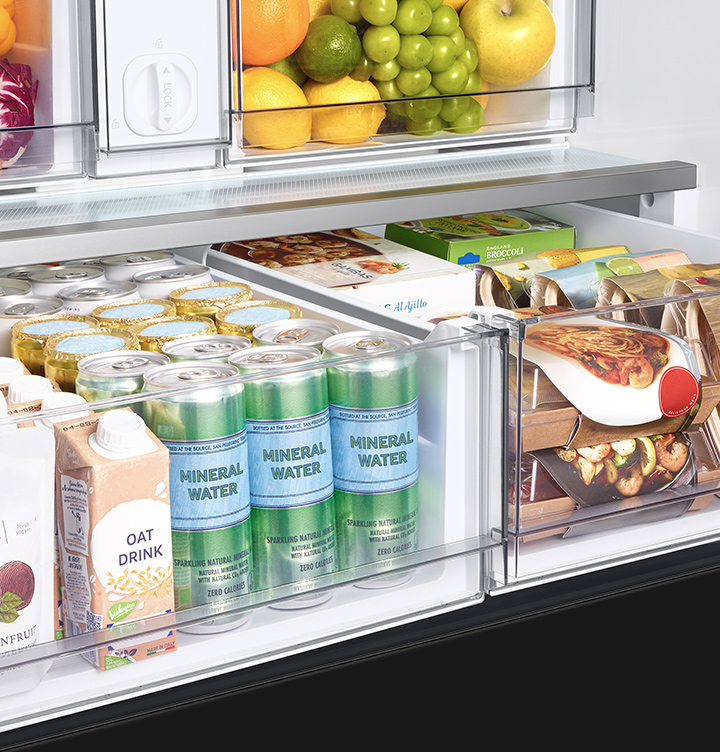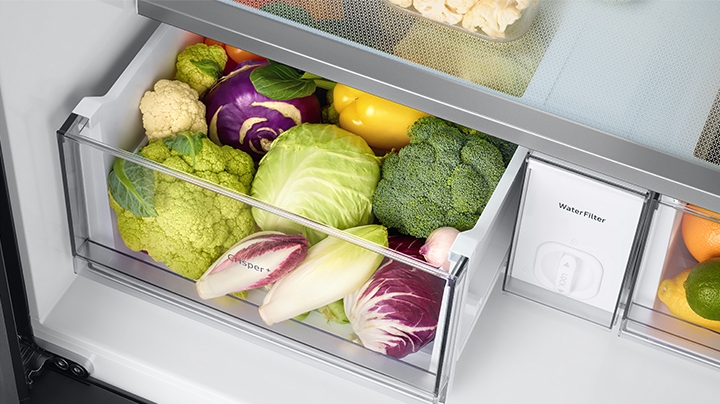 Keep your fruits and vegetables fresh
Two large drawers that are perfect for storing fruits and vegetables.
Twin Cooling PlusTM
Independent fridge and freezer controls keep food fresher longer.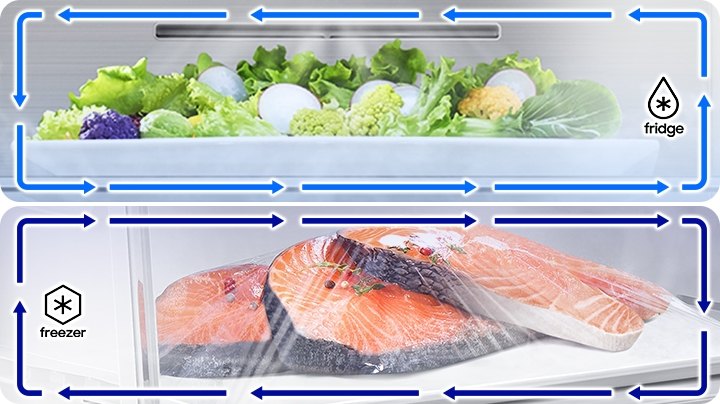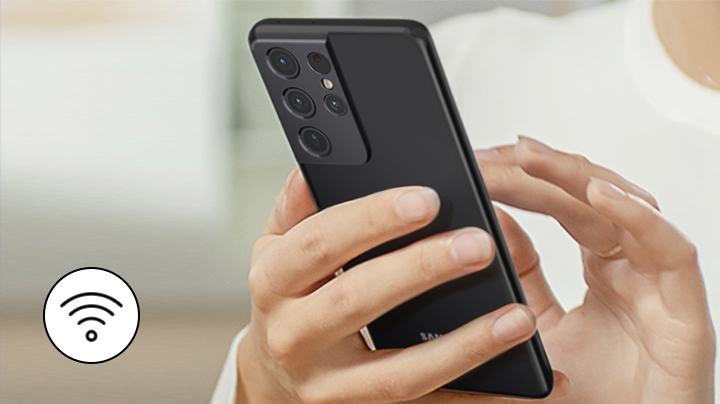 Stay connected anywhere, anytime with Wi-Fi
Use the Samsung SmartThings App* on your smartphone to control the temperature of your refrigerator and monitor it remotely.
* Available on Android and iOS devices. A Wi-Fi connection and a Samsung account are required.
Measure for a perfect fit
BESPOKE 3-Door French Door Refrigerators have unique height and depth dimensions. Measure your installation clearances and view specifications to ensure it will fit your space.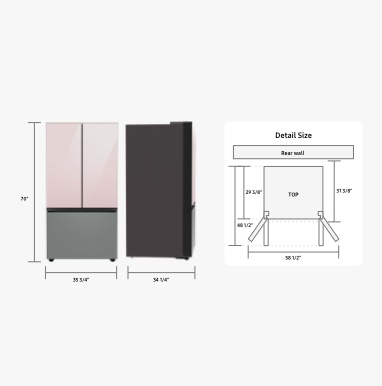 Full depth
Our full depth refrigerators extend out a few more inches than our counter depth models, but they provide more space for groceries and leftovers.
DOWNLOAD GUIDE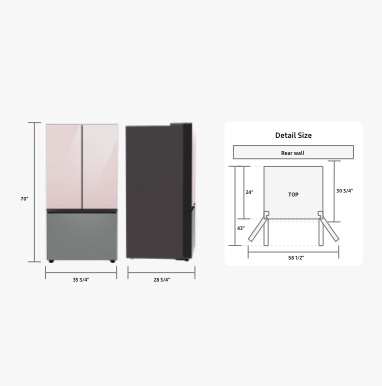 Counter depth
Counter depth refrigerators are space-efficient, provide more maneuverability in a narrow kitchen, and will blend seamlessly into your kitchen design.
DOWNLOAD GUIDE
Conditions
1.Open-Box New
Products in Open-Box New condition is brand new — with no physical flaws, scratches, or scuffs — and include all original parts and accessories. 


2.Open-Box Excellent
Products in Excellent condition look brand new — with no physical flaws, scratches, or scuffs — and include all original parts and accessories. The product will be in its original packaging or a suitable replacement box.
Products in Excellent condition can be found in Appliances Club stores and online. Products might not include the owner's manual or manufacturer registration card. Standard home delivery products such as TVs and major appliances may still qualify for Excellent or Excellent-Certified condition without packaging or a box.


3.Open-Box Fair
Products in Fair condition operate as intended but show more significant scratches, dents, or chips & for example, Original packaging is typically not included.


4.Customer Return Product
Customer return products have been opened and used (some for weeks or months), not include original packaging, artwork, or manuals.
Customer Return products are inspected and verified to function properly, cleaned top to bottom, and restored to original factory specifications (as applicable).