Description
FF7009WN

Flea Removal Cycle
An industry-exclusive cycle that has been designed and tested as a tool in fighting a flea infestation.


Fast Cycle Times
Laundry day doesn't need to be an all-day affair. Speed Queen's fast cycle times put more free time in your day.


Dynamic Balancing
Commercial quality means running all cycles to completion even the most out-of-balance ones. We do this with a combination of commercial components and technology others can't match.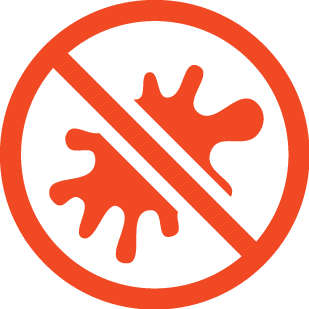 Stain Boost

A new cycle option that will amplify stain removal. Can be used to treat both cold- and warm-based stains, including loads with mixed stains requiring both cold and warm/hot water.


Sanitize with Oxi
We're all concerned about achieving a higher level of clean. With a sanitize with Oxi cycle, you'll have another tool to drive to that goal.
Wait, you want more details? Click here.

Pedestals Available
Eliminate that aching back…we'll give you a lift…with pedestals to further ease the challenges of laundry day.


You can read all about our five-stage product development process and rigorous testing here, or you can just gain peace of mind through our industry-best warranties.
Wait, you want more details? Click here.

Commercial Heritage
Our reliability, measured in decades, has been crafted and reinforced for more than a century. When it comes to value, pedigree matters.
Read about our full story here.

National Accolades
We can tell you all about how great and reliable our products are, but maybe we'll let that story be told through national publications, organizations, magazines.
Check out the accolades here.

American Quality

For more than 110 years, Speed Queen has produced quality products right here in Ripon, Wisconsin.
Want to read more about that story and where to find Ripon on a map, click here.
Conditions
1.Open-Box New
Products in Open-Box New condition is brand new — with no physical flaws, scratches, or scuffs — and include all original parts and accessories. 


2.Open-Box Excellent
Products in Excellent condition look brand new — with no physical flaws, scratches, or scuffs — and include all original parts and accessories. The product will be in its original packaging or a suitable replacement box.
Products in Excellent condition can be found in Appliances Club stores and online. Products might not include the owner's manual or manufacturer registration card. Standard home delivery products such as TVs and major appliances may still qualify for Excellent or Excellent-Certified condition without packaging or a box.


3.Open-Box Fair
Products in Fair condition operate as intended but show more significant scratches, dents, or chips & for example, Original packaging is typically not included.


4.Customer Return Product
Customer return products have been opened and used (some for weeks or months), not include original packaging, artwork, or manuals.
Customer Return products are inspected and verified to function properly, cleaned top to bottom, and restored to original factory specifications (as applicable).